Arizona Daily Wildcat
Friday, September 17, 2004
Print this

Amanda Branam
Arizona Daily Wildcat
Lindsey Frazier
Arizona Daily Wildcat
Roman Veytsman
Arizona Daily Wildcat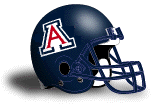 vs.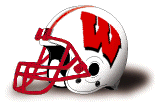 Arizona vs. Utah
Branham: In last week's game, the UA looked decent, but lost. Wisconsin won, but it wasn't very convincing, and it was UNLV. I didn't pick them to win this game a couple of weeks ago, but I say the Wildcats have a chance. I have a feeling that holding onto the football will be crucial, and that the clutch (two in a row!) field goal kicking unit will win it in the final seconds.
Wisconsin 14, Arizona 17.
Frazier: I like pretty much everything about Wisconsin – the Brewers, the Packers, Badger basketball, even cheese. But with running back Anthony Davis manning the bench, Arizona has a real chance at an upset. Although the Badgers destroyed Central Florida and UNLV the past two weeks, their fundamentals were mediocre, at best. It will be a defensive battle, but if Arizona can keep from self destructing and limit turnovers, the Wildcats could walk away with victorious.
Arizona 17, Wisconsin 14
Veytsman: The Badgers looked worse against UNLV than Brigitte Nielsen on "The Surreal Life." Wisconsin without star running back Anthony Davis isn't the same power running team we've seen over the years, and that's enough for the Wildcats to pull the upset. You know Mike Stoops has been working on goal-line plays from the one-yard line all week, so the 'Cats will have the upper hand and defeat cold-weathered Wisconsin in 100-degree heat.
Arizona 17, Wisconsin 14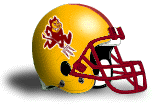 vs.
Arizona vs. Utah
Branham: Please. ASU barely beat Northwestern last week, and they are talking about trying to prove themselves. We sittin' in here, I am supposed to be doing staff picks, and we in here talkin' about Northwestern. I mean listen, we talkin' 'bout Northwestern. Not Oklahoma, not Oklahoma, not Oklahoma. We talkin' 'bout Northwestern.
ASU 13, Iowa 30
Frazier: Unfortunately I am directly related to a Sun Devil - my younger sister decided the appeal of Arizona State was too tempting to resist. Despite my allegiance to her, I don't see how ASU can overpower the No. 12 Hawkeyes in what will be its first real test of the year. Although Arizona State is 2-0, the Sun Devils almost let one get away last weekend as the Wildcats of Northwestern came within three points in the third quarter. If the Hawkeyes defense can stop wide receiver Derek Hagan, it can stop the Sun Devils.
Iowa 28, Arizona State 24
Veytsman: There's no way ASU can win three in a row, can they? Iowa finally derails any plans the Sun Devils had of having a good season. Iowa is no Northwestern and ASU will find that out quickly after All-Big Ten Defensive End Matt Roth sacks QB Andrew Walter a few times and shows the Sun Devils it won't be that easy this season.
Iowa 24, ASU 20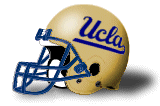 vs.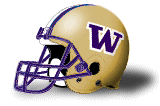 Arizona vs. Utah
Branham: This one is a tossup. Chris Leak is really good, and UT's QB situation is not. However, I will go with an eternal hatred toward Florida (and Steve Spurrier) at home for the upset. No matter what the ranking, an SEC road win is next to impossible.
UCLA 14, Washington 10
Frazier: The Bruins have yet to prove anything with their lone win coming over a weak Illinois team, which has lost 11 of its last 12 games. On the other hand, the Huskies fell to a powerful Fresno State team that went on to overpower Kansas State. If the Huskies can keep from turning the ball over, like they did five times against Fresno State, they should be able to win this one. Look for the home field advantage to be just enough to give Washington an extra touchdown and the victory.
Washington 35, UCLA 28
Veytsman: Washington had the same amount of interceptions last week as players with dreadlocks: four. The Bruins meanwhile still have a wide receivers coach trying to be the head coach, but unfortunately he can't coach the defense, which allowed Oklahoma State to run all over the field. If Washington doesn't turn the ball over, they'll win, but they will turn it over, so they'll lose.
UCLA 42, Washington 30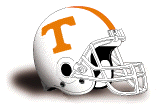 vs.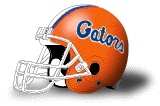 Arizona vs. Utah
Branham: This will be a very evenly matched game, in that battle-of-futility-Diamondbacks- vs.-Expos kind of way. It won't be pretty, but the Bruins will still get the win.
Tennessee 34, Florida 31
Frazier: It won't be pretty, with the sloppy fields left behind by Hurricane Ivan, but the Volunteers should be able to upset the Gators. Heisman hopeful Chris Leak is coming off a 16 for 25 performance with three touchdowns against a weak Eastern Michigan team. But the conditions limit his mobility and force Florida to resort to its unproven running game, which only accounted for 159 yards last week. Tennessee has the advantage on the ground as they ran for 272 yards against an improved UNLV team.
Tennessee 21, Florida 20
Veytsman: Neither team has been tested thus far, each opening their seasons against cupcakes. Florida starts sophomore sensation Chris Leak at QB while Tennessee rotates two freshman signal callers, including Erik Ainge, the nephew of former Phoenix Sun Danny Ainge. Tennessee's lack of experience and consistency at the QB position will be the difference as the Gators roll.
Florida 35, Tennessee 28


Write a Letter to the Editor