Thursday, November 3, 2005


The unsung world of Shakespeare's historical plays
An ailing king. An irresponsible and callous young heir. Threats of rebellion and treacherous competitors plying for a throne that has already been usurped. This is the world of "Henry IV Parts I & II," one of Shakespeare's historical plays. It is in this setting that Shakespeare recreates the atmosphere of England struggling to assert itself after the murder of the innocent Richard II by Henry IV. Civil war looms from all sides and Henry, despite poor health, attempts to hold together his country and prepare his seemingly unreliable son Hal to take over in his stead. [Read article]




Tucson and campus calendar
Today
American Analog Set — This band sounds like a mix between the Postal Service and George Bush giving the State of the Union address. Well, they are from Texas. 9:30 p.m. $7. Plush. 340 E. Sixth St.
Savion Glover — If you are one of the three people in the world who actually cares about tap dancing, this show is for you. This world-renowned tap dancer has danced at Carnegie Hall, Lincoln Center, the Moulin Rouge and now Centennial Hall. 7:30 p.m. $25 adult price [Read article]




Scatter shot
A collection of views, gripes and nonsense
Gripe of the week
When stars lose their fame — whether it was for 15 minutes or longer — it's not necessarily because they lost their talent or creative energy. Or is it? Washed-up stars are currently showcasing their complete lack of talent on VH1's new "American Idol"-style competition, "But Can They Sing?" VH1 is known for temporarily resurrecting careers with programs like "The Surreal Life" and their pathetic spin-offs. Has-beens Antonio Sabato Jr. and Morgan Fairchild sadly attempted to perform, and Bai Ling — who has never even been a celebrity — provided the performance of the night with her Will Hung-inspired take on "Like a Virgin." These shows must stop. We are sending cruel messages to these D-list stars that we actually still care and we can't keep giving Omarosa work. Oh, and by the way, "Dancing With The Stars" will return in January. [Read article]




'The Weather Man' is a shit storm
"The Weather Man" can be whittled down to two simple (and ironic) words: shit storm. And as the tagline warns, if you see this movie, perhaps you should "… bring an umbrella."
What is one to expect after this movie has had a postponed release for more than a year? Traditionally, if a production company as huge as Paramount can't find a time to release a film, it can be assumed that the film is just no good. This assumption turns out to be right on the nose. [Read article]




'Good Night' captures old fear
It's quite difficult to take on current political issues in film and have the left and right sides of the theater both exit with smiles.
However, the adage that history repeats itself makes the task a little easier. By showing the faults of the past, a filmmaker can avoid preaching about hot-button issues while still having ideas resonate with the audience, hopefully forcing them to think about today. [Read article]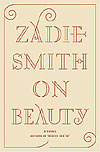 Subplots abound in homage to Forster novel
Zadie Smith's third novel, "On Beauty," is full of contradictions. The one most troubling to readers? The book demands that readers slow down to appreciate its careful, witty, poetic writing, while simultaneously engrossing them so deeply in the story that you will want to finish it all in one sitting. It is a book that can be savored or devoured, depending on the reader.
"White Teeth," Smith's debut novel that was published when she was 24 years old, was a hugely ambitious novel that tried to tackle nearly every social issue imaginable through the interconnected lives of a plentiful cast of diverse characters. Smith interweaves her characters' stories again in "On Beauty," a work she says is an homage to E.M. Forster's "Howard's End," but the smaller cast allows the reader to become better acquainted with each character and to each have their just say. [Read article]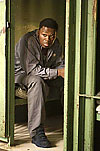 50 Cent set to 'Massacre' theaters Friday
Contentious figures in hip-hop are about as rare as pop stars and starlets who don't write their own tunes.
From Eminem to Snoop Dogg, rappers have always generated equal amounts of controversy and mythology. However, when Eminem and the ubiquitous Dr. Dre selected a new pupil in the school of hard knocks, gossip became gospel and the man, the myth and the legend that is Curtis "50 Cent" Jackson was born. [Read article]



You always remember your first time: Turning a new leaf
A few weeks ago, someone told me that he didn't like my column because it was "just the rambling of a white girl." I think he was trying to insult me, but it's hard to find insult in the truth, and it's even harder to take to heart the words of someone who I just don't like. In fact, it was pretty amazing to have someone really understand what I'm doing: I am a white woman (although I prefer the term "pigmentationally-challenged female") and these are my ramblings (also known as "insights"). [Read article]




UA group to jazz up Crowder Hall
You've got to love the one-hit wonders. Those bands that have only had that one shot at fame and have hereby been immortalized by that one lucky song.
If you can, remember way back when to The Darkness, that British band with the lead singer with an unhealthy fixation on Freddie Mercury. The band found success with its infectious pop-rock tune "I Believe in a Thing Called Love."
Though it may have faded back into the abyss from whence it came, anyone from Generation X is sure to get nostalgic when he or she hears that old falsetto layered over a screaming guitar riff. [Read article]




Professor taking ethnomusicology to Mexico
Mexico may be known for its fine tequila and lenient drinking laws, but the land across the border can offer an educational and cultural experience beyond the art of intoxication, specifically in the area of music.
UA associate music professor Janet Sturman will take ethnomusicology to the University of Tampico in Tampico, Mexico, at the "Foro Internacional de Educacion de Musica," or for all you non-Spanish speakers, the Forum of International Music. [Read article]




American Analog Set say farewell for now
American Analog Set frontman Andrew Kenny may be the best musician in science, but that doesn't mean it earns him any respect in the laboratory. Kenny notes an encounter he had with a lab technician who heard he was in a band.
"He said, 'Well, were you guys a serious band?'" Kenny said. "And I was like, 'Well, I like to think we came at it with a certain amount of love and affection, and yeah we were a very serious band.' And he was like, 'Oh, well were you ever on 'American Idol' or 'Star Search'?' I was like, 'No. … We're not that type of band.' And he was like, 'Oh, well then you weren't very serious about it then.'" [Read article]




Adult. invite 'Trouble'
OK, you've heard it all before. A quick review of Adult.'s makeup reads like plenty of other bands. A husband-and-wife duo from Detroit who makes retro music does not sound unique, but make no bones about it, Adult. does not sound like the rest. At all.
First, the band is no longer a duo. It added guitarist Sam Consiglio at the start of this year. Second, this is a real-deal marriage, not a publicity stunt. Last, retro may be a way to describe Adult.'s sound, but garage and rock have nothing to do with it. [Read article]




The Clientele bring plush, London-pop to town
If you were one of the countless hipsters too cool to give The Clientele the time of day over the summer when they opened for Spoon, now is your time for redemption. The London band that makes ethereal, poetic pop music was not a great match for Spoon's arty-dance-pop-rock stylings. Interestingly, Alasdair Maclean, The Clientele's singer/guitarist, is the first to point that out.
"It was a mismatch of bands, really," Maclean said. "Their fans are really not the same sort of people that our fans are, but there're an awful lot more of them." [Read article]



Boondocks
Cartoonist Aaron McGruder may be at the pinnacle of his career, but he doesn't seem to give it much notice.
With a successful comic strip and a promising television deal with Cartoon Network's Adult Swim program, the creator of "The Boondocks" doesn't want to be thrust into a role he doesn't belong in.
Although his political and social satire in the comic strip touches many serious subjects like race, Hurricane Katrina and the incompetence of President George Bush, McGruder insists that he isn't a valid political leader; that people should look to real politicians and heroes like Martin Luther King Jr. [Read article]




showAds('bigbutton')?>







showAds('mediumbutton')?>

showAds('wildlinks')?>