Wednesday, September 29, 2004

Issue of the Week: New Final Schedule
Yesterday, of the three proposals for a revised finals schedule, the Undergraduate Council voted in favor of shortening the passing period between tests from one hour to just half. In light of this event, our columnists are weighing in on the decision and the preliminary actions that occurred before the final vote.
Dead Day be damned
Honestly, I would have preferred the Dead Day option had been victorious instead. [Read article]



Let the truth be heard
Having never heard of the left-wing activist Amy Goodman or her show Democracy Now!, I bravely attended her speech promoting both independent media as well as her new book, "Exception to the Rulers."
Casually walking into a Centennial Hall packed with brooding Democrats and liberals, I felt out of place immediately. Not that I wondered who was pro-choice or how many burned their bras in the '60s, but somehow I never developed into the protester arrested for disrupting the peace. I'm the closet liberal who hasn't come out yet. [Read article]



Mailbag
ASUA only invited Moore, not others
There is nothing more than I love to see in the Wildcat Mailbag than a well-researched letter proclaiming the injustices that ASUA continually seems to be inflicting upon its poor conservative students.
However, that was not the case when I read the Garrett O'Hara's complaint, "Poor oversight in picking speakers."
ASUA is only responsible for bringing Michael Moore to the University of Arizona campus. [Read article]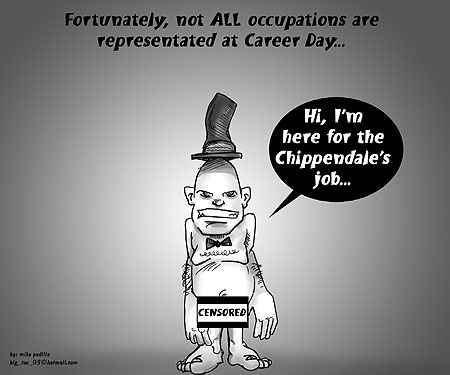 showAds('bigbutton')?>





showAds('mediumbutton')?>

showAds('wildlinks')?>