Arizona Daily Wildcat
Thursday, October 7, 2004
Print this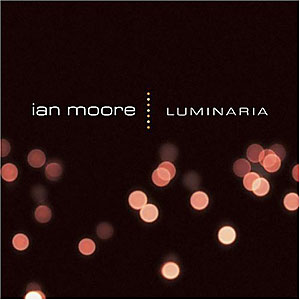 Ian Moore - Illuminaria
7 out of 10
"Hey will you remember me when you have lost your head?" sings Ian Moore on his sixth album, Iluminaria. Because of his latest album, we just might.
Writing his own songs by age 15, he started developing his style early and remained true to it. Dumped by his record company for not being mainstream enough, he carried on, believing in what he did.
Moore's stubbornness is now paying off. Because he doesn't have a certain style, his sounds are unique, not trying to please anyone but himself. Fortunately, this pop-oriented album is easy to like.
Iluminaria is a remarkable mixture of very passionate soul, gospel, bluegrass and gothic influences, backed by an incredible voice.
All songs were recorded on the road: in radio stations, hotel rooms and home studios, with friends Moore has made during his career. These 15 people are responsible for the great range of instruments on the album, sounding like a full-sized band rather than a guy with a guitar.
Most tracks are soul-based and very emotional. They all have dominating vocals and a rounded melody that easily catches the ear. More powerful songs like "Bastard," which contains rock and bluegrass elements, show that Moore can do more than soft and still remain credible.
At some point though, there is a little too much soul, a little too much harmony and edgeless smoothness in this music. Here, Moore slips into cheesiness. This might be just the right amount for some listeners, and a little too much for others.
- Djamila Noelle Grossman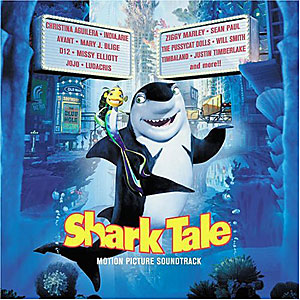 Shark Tale Motion Picture Soundtrack
7 out of 10
All too often a crappy film will be produced ... but its soundtrack will be awesome. Case in point: the "Shark Tale" soundtrack, which incorporates a few play-it-safe covers and decent original songs by popular R & B and hip-hop artists.
Even though some of the songs are just a compilation of sampled and/or remixed hits a la P. Diddy, most are original songs by artists like India Arie, jail bait pop princess Jojo, and The Pussycat Dolls.
The album starts well with a remix of Bob Marley's "Three Little Birds," by the late reggae artist's son Ziggy, who teamed up with Sean Paul.
The booty-smacking groove of Justin Timberlake and Timbaland's "Good Foot" will definitely get you on your toes.
Old school-soundin' jams like "Sweet Kind of Life" by Cheryl Lynn also add that sweet tint of nostalgic funkiness, as does Christina Aguilera and Missy Elliot's remix of "Car Wash."
The biggest surprise of the album is the fact that Will Smith only makes a brief appearance on Mary J. Blige's rendition of "Got to Be Real." Perhaps he wore his voice out playing that obnoxious bottom-feeding fish in the film.
I do have one question for Dreamworks producers: Why the hell is a baby-makin' song like Avant's "Can't Wait" on the soundtrack of a kid's film? I mean D12 and Ludacris had the courtesy not to curse or say the n-word and yet this li'l pervert gets away with seducing a woman to sleep with him? That just ain't right.
- Kylee Dawson
Ingram Hill - June's Picture Show
5 out of 10
Ingram Hill's June's Picture Show is a smooth pop rock oriented CD, dominated by upbeat tracks and stuck-in-your-head melodies. The sounds are definitely not new - it sometimes feels like they have been heard here and there a couple of times before. Nevertheless, there are different styles brought together, so diversity is not missing.
Variety reaches from the speedy "Never Be the Same" to the ballad "Waste It All on You." "To Your Grave" has southern influences. Very often though, the individual character is fading as the song proceeds and clichéd sounds are being used.
Justin Moore's lyrics are predominated by love, unhappy love and broken love. Expressions are used for the millionth time in music history, like "Sometimes I get the feeling that I'm not the only one" as he repeats tirelessly in "Chicago."
Other parts show more creativity and he is very skilled at describing situations most people have been in, using bold, straightforward words. His message is simple, easy to understand and at the edge between too cheesy and very emotional.
All in all, Ingram Hill impart a strong boy-band image, but still manage to grove in their own way. Despite not making the most demanding music, they surely find their fans among pop lovers and soft rock devotees.
- Djamila Noelle Grossman


Write a Letter to the Editor