Wednesday, October 20, 2004


Issue of the Week: Mt. Graham
Is the installation of the Large Binocular Telescope on Mt. Graham in the best interest of the UA and the community at large?
Next time, look for a better location
When planning began for the "Columbus Project," as the LBT was known before the barrage of problems, it was to be the biggest and most powerful telescope in the world.
Of course, it was supposed to be done in 1992. [Read article]



Purple states unite
No one in their right mind can argue the degree to which our country has been polarized over the last few years. We have been unapologetically and unfairly divided into explicit ideological cohorts, like it or not.
The United States themselves are no longer that. Ever since the 2000 election, when George "I'm a uniter, not a divider" Bush was awarded the presidency despite garnering fewer actual votes from U.S. citizens than his opponent did, the country has been more divided than at any point in recent memory. Our polarization problem, though, isn't simply rooted in sharp philosophical differences. The United States' archaic Electoral College system of state-by-state, winner-take-all electoral votes has had a considerable effect on the current political atmosphere. [Read article]



Mailbag
Seek diversity by cutting greek life
Certainly both education costs and diversity have been major issues discussed at the UA in recent months. Not surprisingly, the two go hand in hand. Here s at least one solution: eliminate greek life.
This archaic tradition of fraternities and sororities, often particular to race (e.g. black sororities) and exclusive to major, not only promote separatism by gender and race, but promote and a college-aged social hierarchy by which the more privileged students (more often than not, those that are white, upper-middle class) are allowed to intermingle and cohabitate in relative isolation from the rest of the student body simply because their parents have the extra money to shoulder their living costs. [Read article]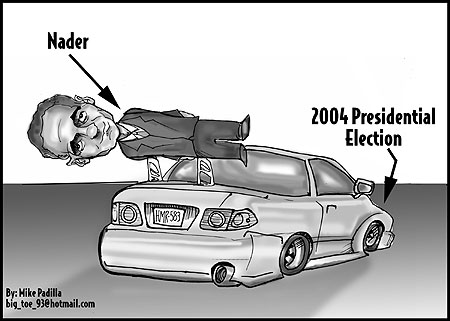 showAds('bigbutton')?>






showAds('mediumbutton')?>

showAds('wildlinks')?>