Friday, August 27, 2004


Younger Bush stumps for uncle
The president's nephew reminded students yesterday how much their votes matter as he rallied them to vote republican and keep the president serving them in office.
"Your votes will make the difference," said George P. Bush, the nephew of President George W. Bush. "You all are here, and the political system is alive and well because of you. We have to show the country that our generation cares." [Read article]



Student youngest Ariz. RNC delegate
A UA student will be packing his bags and heading to Madison Square Garden next week, not for any sporting event, but for the Republican National Convention.
Pete Seat, a theatre arts senior, was chosen as an alternate delegate for the RNC by the Arizona Republican Party Convention. Even though he is an alternate, Seat will be able to attend the same events during the convention as at-large delegates. [Read article]




Japanese popularity spikes at UA
Japanese has become the one of the trendiest languages to study at the UA thanks to music, movies, video games, and anime, Japanese animated films and television shows.
Over the past five years the number of UA students taking Japanese has increased by nearly 50 percent.
In 1999, 77 UA students took Japanese 101. This year, 116 students have enrolled.
That's an increase more than three times than seen in UA Chinese classes, where enrollment has hovered around 56 students for the past five years. [Read article]



Students adjust to new homes away from home
Aside from occasional fire drills and a few problems with drinking, this year's freshmen say they are making a smooth and fun transition into campus life at the UA.
Although dorms generate friendliness, they are also home to annoying fire alarms that are subject to go off at random times of the night, said Laura Houghton, a pre-business freshman and Arizona-Sonora resident. When the alarms sound, all the residents must evacuate using the stairs, until everyone is out of the building and it is declared safe to re-enter. [Read article]



Pedestrians attempt to dodge campus danger
Traffic, bicycles, and masses of people offer many challenges for pedestrians on campus.
UAPD and Parking and Transportation Services oversee safety challenges for pedestrians on campus, and advise pedestrians to be as safe as possible.
The constant flow of people walking and biking, combined with sidewalks closed due to construction, can provide an obstacle for pedestrians trying to make their way around campus. [Read article]



Library's racks depleted by budget cuts
As a result of three years of flat budgets and increasing prices for journals, databases and books, the UA Main Library must reduce these resources to satisfy the UA budget.
According to librarian Doug Jones, the library must reduce spending on information resources by approximately $680,000 over the next two years with this year's cuts totaling $326,000 and 2005 cuts adding up to $352,000.
Jones said that keeping these resources around "didn't fit into the university's focus of spending." [Read article]



On the spot
Freshman is 'naturally' a geek, has yet to intentially run over any pedestrians while driving in Tucson
Wildcat: My name is Kylee and you're on the spot. Tell me, why do you think there are so many stupid drivers on the road in Tucson?
Deptula: I don't know. Maybe people just don't get it or, like, they're too busy to pay attention or they're really, really in a hurry. I don't know. It's just really irritating, like, getting almost hit and almost dying and having, like, your feet torn off at a crosswalk because someone just blows through and they're too impatient. [Read article]



Word Up
Quotes from this week's news
"It's important to get young women out to vote, because when women vote, Democrats win."
- Juliana Zuccaro, women's studies, political science and creative writing senior and vice president of the UA Network of Feminist Student Activists, on why Elizabeth Edwards' visit was important for female students
"It smells really new."
- Travis Stock, undeclared sophomore, on Pueblo de la Cienega residence hall [Read article]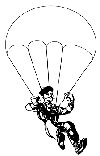 Fast facts
Things you always never wanted to know
A thousand tons of meteor dust fall to the Earth every day.
Men are six times more likely than women to be struck by lightning.
A crocodile weighing 120 pounds exerts a force of about 1,540 pounds between its jaws. A human being's jaws exert a force of only 40 to 80 pounds.
"Vestiphobia" refers to the fear of clothing. "Otophobia" refers to the fear of opening one's eyes. [Read article]




showAds('bigbutton')?>


showAds('mediumbutton')?>

showAds('wildlinks')?>