Tueday, December 7, 2004


How to get over getting robbed
In all the years I have been at the UA, I have not remembered there ever being so many crimes amongst the student population and surrounding neighborhoods.
The local papers have been reporting several rapes and home robberies off campus. And on campus, reports have been filed claiming that people broke into their dorm rooms, offices, and cars. And it was just the other day that a man was arrested for entering a student's dorm room and slipping into her bed. [Read article]



Editorial: The stories of the semester
Fall 2004 is coming to a close and it's been a momentous semester. Here's a review on the biggest stories to hit the UA.
A return to Bushland
A college campus is political by default. Due to the scholarly atmosphere of institutions of higher learning, universities become a veritable hotbed for political discussion
However, this year proved even more poignant and urgent as the 2004 elections approached; the whole nation's responsibility to pick the most important position in the land loomed in everyone's mind. Despite strong efforts to register more young voters, the number of registered voters in the 18-30 age range remained the same as the 2000 election. [Read article]



Mailbag
Abstinence won't stop HIV progress
Let me begin by saying that there is no right answer in the effort to control the spread of HIV-1 infection across the globe. However, in yesterday's Wildcat Seth Frantzman's attempt to justify abstinence as an adequate control for the spread of HIV miserably failed. First off, there are no Indians in Botswana (being an Indian myself). Second, Mr. Frantzman's last statement only sheds light on the ignorance of the public regarding antiretroviral medication. The World Health Organization has completed multiple studies on the subject of HIV-1, and it has proven that treatment with antiretroviral medication has reduced the transmission of HIV-1 among adults (and mother to their children) by about 50%. Treatment with antiretroviral medication has given the chance of children born to HIV infected mothers to live a HIV free life. The treatment with antiretroviral medication has prolonged the life of many infected with HIV, and has blocked the virus' development into AIDS. Yes, the "Global Fund wastes its time giving drugs to the sick." It is these sick people who are giving birth to children who are HIV-1 positive, not having a chance toward a proper life. However, abstinence is not the only key to limiting the spread of HIV-1. Mr. Frantzman and the general public needs to read about this growing epidemic. There is no cover-up, no lies, no secrecy. The problem is funding and resources, something the World Fund and the World Health Organization stride to improve daily. Thus, only an adequate mix of medication, abstinence, and proper medical interventions will fully reduce the rate of HIV-1 transmission across the globe. [Read article]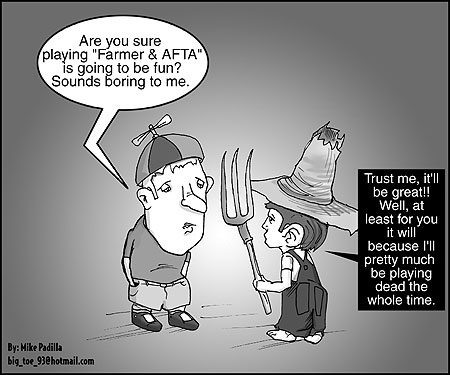 showAds('bigbutton')?>






showAds('mediumbutton')?>

showAds('wildlinks')?>