Thursday, December 2, 2004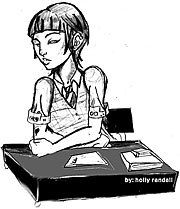 With Thanksgiving over and done with, we have now officially started the holiday season. Most of us during this time will be gorging on a variety of sugary sweets, spending what could be a down payment for a car on gifts, and maybe, just maybe, celebrating the birth of Christ.
Yet, besides gluttony and commercialism, another aspect of the holiday lies in family time. Excuse me while I try to suppress my excitement.
Last week, though, I found myself at one of those family gatherings that I have come to evade like the Arizona football team dodges wins. [Read article]

·
Put more thought into teacher evaluations
·
Mailbag
Latest Issue: November 24, 2004

require('/home/webby/html/papers/98/polls/current.php')?>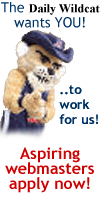 showAds('bigbutton')?>






showAds('mediumbutton')?>


showAds('wildlinks')?>