Wednesday, September 8, 2004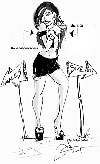 Issue of the week: What is the most overrated/underrated aspect at the UA?
The UA parking. Panda Express. The Student Recreation Center. UA butt shorts. What do all these have in common? They're just a few of the things on campus that people hate or revere (the notorious butt shorts are one of those things that can fall into either category). However, what takes the cake for the best and worst that the UA has to offer? This week our columnists try to sort the business out. [Read article]



A Wider Lens: In defense of corporate media
In the aftermath of perhaps the greatest terrorist tragedy in Russian history, the government has issued a very rare mea culpa, admitting that it lied to its citizens and the world about the number of people that hostages took in School Number One in Beslan, a town in the province adjacent to Chechnya.
By the end of the Russian special force's storming of the school, over 300 people were dead, and scores are still unaccounted for. But initial reports released by the Russian government claimed that somewhere between 350 and 400 people were being held inside - numbers that the international media were widely using until near the end of the standoff. [Read article]



Mailbag
Voter registration hampered by faulty fraud information
For the first two weeks of school, there have been many voter registration drives around campus with many groups getting involved to help increase student turnout for the upcoming election.
Last week a local TV news crew came to campus, not to report the success and enthusiasm of political participation in this important election cycle, but to accuse volunteers of engaging in criminal activity. The accusation was not about registering only people who liked one party or the other, but about registering students who have recently moved to Arizona to attend the UA. The news crew alleged it is a felony to register in Arizona if you are a new student from out of state. [Read article]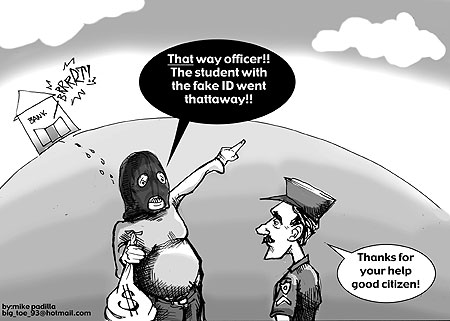 showAds('bigbutton')?>




showAds('mediumbutton')?>

showAds('wildlinks')?>