Ashlee Simpson

By Nate Buchik
Arizona Daily Wildcat
Wednesday, October 27, 2005
Print this


A Sarcastic comment

With Ashlee Simpson at the top of the Billboard charts, "Doom" leading the box office, and Fox creating an entire network devoted to reality televesion programming, it's pretty clear that America's taste is finally improving. Want more confirmation? "Two and a Half Men" is the No. 1 comedy on television.

Gripe of the week

The World Series ended short and sweet, with the White Sox sweeping the Astros. Thank God, because I don't think anyone can stand another Tim McCarver broadcast. While Joe Buck is serviceable as the play-by-play man, McCarver ruins moment after moment with happiness-crushing color commentary. Everything he says has either already been thought by the millions watching at home, or is so pointless that only people who have been huffing paint for years could find it interesting. Bring back "Major League's" Bob Uecker.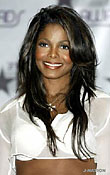 Janet Jackson
Quoteworthy
Random review
Remember 2642 E. Campbell Ave. because Plaza Liquors is where you will find heaven in a bottle. Take a break from Keystone Light, and try some beer with color for a change. Left Hand Milk Stout may be the best beer of the bunch, but they've got a wide variety of ales, stouts and lagers. Delicious beer.
"I do not have a child, and all allegations saying so are false," Janet Jackson said in a statement released this week amid reports that she has a "secret child," perhaps kept in some kind of "secret lair."
Newsworthy
McDonald's has announced plans to put nutrition information on the packaging of many of its items starting next year. This is quite a big step forward for the fast-food giants, who are trying to battle against claims that their food causes obesity. No word yet on whether they will imprint the number of fat grams into the McGriddle like they do with the big "M."
Download this
Get a taste of Wilco's live double album, Kicking Television, on their Web site, www.wilcoworld.net. They've got one of the best live shows around, so this might actually be a live performance worth picking up.
Read this
Still looking for that perfect Halloween costume? Check out www.costumeideazone.com for some pretty decent ideas. Although nothing is as good as your own imagination, other people's imaginations sometimes work just fine.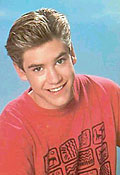 Mark Paul
Watch this
Now that veteran TV producer Stephen Bochco has stepped in to run ABC's "Commander in Chief," he's bringing along some of his old friends. "NYPD Blue" co-star Mark-Paul Gosselaar is set to appear in a reoccurring role as a media strategist. Oh wait, that guy was also Zack from "Saved By The Bell."


Write a Letter to the Editor