Mount Graham security beefed up since vandalism
Weekend damage leads to extra guarding and continuing repairs
Precautions are being taken to prevent further destruction to the construction site for UA's Mount Graham International Observatory power line, after vandals caused more than $100,000 in damage during the weekend.
Deputy Rose Lacey from the Mount Graham Sheriff's office said that a deputy is patrolling the construction area several times a day.
"Security in the area has been escalated," Lacey said. "The construction company has hired a security person for all hours."
Buddy Powell, associate director of the University of Arizona's Steward Observatory, said that although initial estimates of the damage were as high as $200,000, officials believe there will be few delays in the construction.
Action committee seeks telescope funding
Local research group takes over operation, looks to community for support
The UA astronomy community received another blow recently when a second request for funds to keep the Pioneer telescope operating was officially denied.
The National Science Foundation denied funding for the 12-meter, millimeter-wavelength radio telescope on Kitt Peak this week after funds were initially pulled in August by the National Radio Astronomy Observatory because of budget constraints.
The Tucson-based Research Corp., an organization committed to supporting scientific research, has kept the telescope in operation since the NRAO's decision.
Operation of the telescope requires between $800,000 and $1 million annually, said Steward Observatory director Peter Strittmatter.
Arizona takes on Oregon, State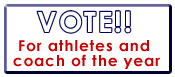 Top-ranked Wildcats riding 37-game home winning streak
Mike Candrea has learned a thing or two during his 15-plus seasons as the head coach of the Arizona softball team.
Among other things, Candrea has come to realize that in the always-competitive Pacific 10 Conference - which has seen one of its eight teams claim 14 of the 19 College World Series titles - road wins can be hard to come by.
This reality of Pac-10 softball makes it critical for teams to take care of business at home, which the top-ranked Wildcats have a chance to do this weekend.
Res Life damage fees a reasonable policy
Some students think it's hilarious to stick a beer bottle in the toilet of their dormitory bathroom.
Others find it amusing to yank the fire alarm at midnight, or break ceiling panels in their residence halls.
Not all students behave this immaturely, of course. It's just a select group who thinks damaging dorms is acceptable.
As a policy, Residence Life places charges on the bursar's accounts of every single student who lives in damaged dorms, even if only a select few actually committed the pranks. Some students believe this policy is unfair and that they should not be penalized for the pranks or mistakes of their fellow residents.
Liv Tyler ditches 'talent & ability' for a little 'T & A'
Famous actors in 'One Night at McCool's' have completely sold out
"One Night at McCool's" is the epitome of stupidity captured on film. But maybe that's the point.
Basically, the "plot" centers around four guys who fall in love with one ditzy-but-photogenic woman, Jewel (Liv Tyler).
Tyler brings T & A to the movie, and we're not talking "Talent & Ability" here. Director Harold Zwart must have instructed her to one, not use any consonants (her voice is so breathy throughout the movie that it's barely possible to understand her) and two, not integrate any words more than one syllable long (unless giggling counts) into the script.
Fast facts: Friday April 27, 2001
Chimps in the wild live about 40 years, and many in captivity live more than 50 years.
Each year, more than 200 motorists are killed and thousands more are injured in animal-vehicle collisions, according to The Wildlife Society.
A bald eagle's nest can weigh up to 4,400 pounds.
When a giraffe's baby is born, it falls from a height of 6 feet, normally, without being hurt.
Hummingbirds are the only animals that are able to fly backwards.