Monday, February 14, 2005

UA uses second half spurt to drop UCLA
Arizona men's basketball opponents know it all too well, and UCLA may know it best.
"We know Arizona counts on vital spurts," said then-Bruin Jason Kapono, now with the NBA's Charlotte Bobcats, in 2003. "It's the spurt of death."
Two years later, the spurt of death emerged again in the form of a 19-0 second-half run, giving the Wildcats their third straight win over UCLA, 83-73, Saturday night in Los Angeles. [Read article]

·
Men's Hoops Analysis: Arizona defense, Radenovic, shuts down Bruin star Thompson in win
·
Women's Hoops: Solid 3-point shooting paces UA
·
No. 11 UA baseball dominates second straight home set
·
Softball wins despite earlier rain problems
·
Women's tennis winning streak ends with pair of losses
·
Gymcats continue setting season-highs
·
Icecats notch 3 wins without hitting rink
·
Swim team defeats Sun Devils in final home meet of season
·
Track continues charge for postseason
·
Laxcats defeat Missouri in rainy openers, Rugby falls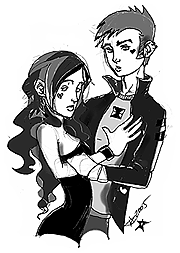 Somewhere in between the introduction of coeducational institutions and the rise of social awareness, Valentine's Day has taken a back seat to World Peace Day, Earth Day, Great American Smokeout Day and Fat Tuesday on college campuses across the country.
Indeed, at my own alma mater, Boston College, students were much more interested in raising a pint of Guinness in reverence to St. Patrick than they were in sending a bouquet of flowers on the day that honors St. Valentine. And it is no wonder - relationships in college are a tricky business. At no other time in our lives will such a wide variety of romantic expectations lead to so many different types of relationships, all present in the same community. [Read article]

·
Pay now or pay (a lot) later: Social Security reform
·
Mailbag
Latest Issue: February 10, 2005

require('/home/webby/html/papers/98/polls/current.php')?>

showAds('bigbutton')?>





showAds('mediumbutton')?>


showAds('wildlinks')?>